7 Steps to Boost Your Credit Score
Your credit score takes into account years of past behavior, not just your present actions. In addition to making the right moves, you also have to be consistent. A few easy steps can push your score in the right direction. Here are seven simple ways to improve your credit score.
Watch those credit card balances
One of the major factors in your credit score is how much revolving credit you have versus how much you're actually using. The smaller that percentage is, the better it is for your credit rating. The optimum: 30% or lower. To boost your score, pay down your balances, and keep them low.
What you might not know: Even if you pay balances in full every month, you still could have a higher utilization ratio than you'd expect. That's because some issuers use the balance on your statement as the one reported to the bureau. Even if you're paying balances in full every month, your credit score will still consider your monthly balances.
Eliminate small credit card balances
Gather up all those credit cards on which you have small balances and pay them off as quickly as possible.
Leave (good) old debt on your report
Leave old debt and good accounts on as long as possible. Negative items are bad for your score, and most of them will disappear from your report after seven years. Good debt — debt that you've handled well and paid as agreed — is good for your credit. The longer your history of good debt is, the better it is for your score.
Limit how often you apply for credit
Every time you apply for credit, it can cause a small dip in your score that lasts a year. That's because if someone is making multiple applications for credit, it usually means he or she wants to use more credit. The FICO score, a score commonly used by lenders, ignores any such inquiries made in the 30 days prior to scoring. If it finds some that are older than 30 days, it will count those made within a typical shopping period as just one inquiry.
ALWAYS pay bills on time
One of the biggest ingredients in a good credit score is simply month after month of on-time payments. If you're bad about paying your bills — or paying them on time — it damages your credit and hurts your score. Saving money for a big purchase is smart. Just don't slight the regular bills — or pay them late — to do it.
Don't appear to be a risk
Sometimes one of the best ways to improve your credit score is to not do something that could sink it. Two of the biggies are missing payments and suddenly paying less or charging more than you normally do. Other changes that could scare your card issuer but not necessarily dent your credit score: taking out cash advances or even using your cards at businesses that could indicate current or future money stress, such as a pawnshop or a divorce attorney.
Regularly monitor your credit
While the score you can buy may not be the exact same one your lender uses, it will grade you on many of the same criteria and give you a good indication of how well you're managing your credit. It will provide you with specific ways to improve your credit score — in the form of several codes or factors that kept your score from being higher.
Another smart move: Regularly keep up with your credit report.
Smart consumer tip: You're entitled to one of each of your three credit bureau reports (Equifax, Experian and TransUnion) for free every 12 months through AnnualCreditReport.com. Stagger them. Send for one every four months, and you can monitor your credit for free.
Secure Employment
Unless you are retired or independently wealthy, you should commit to working for a specific company prior to beginning your home search. Once you have locked down a job, as long as you are in the same field, many Lenders will accept a letter from your future employer detailing rate of pay, start date, etc., as proof you have sealed the deal with an employer. If you are making a career move outside of your current field, GOOD FOR YOU! However, if purchasing a home in the near future is at the top of your priority list, please make sure to discuss your plans with a Lender.
Expenses Associated with Moving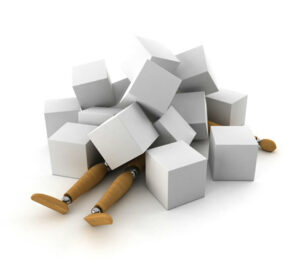 Anyone that has moved at least once is well aware of the unexpected expenses being thrown at you left and right! Below are a handful of items to keep in mind when determining your moving budget.
Utility Deposits – If you are moving to a new city or have never had utilities in your name, there is a good chance companies will require you to put down a deposit. Though some may be higher depending on your credit, averages are $100 – 250/per company.
Moving Van or Truck – If you are moving 10+ miles and have more than three carloads of belongings, you may want to consider renting a moving van or truck. Though I know it is difficult to part with certain personal objects, moving is a GREAT time to purge things that are just taking up space. Depending on how much you have, and how far you're moving, this can be quite a chunk of change. Example from personal experience: Atlanta to Wilmington for a household of five = $1,400 for one 24' truck and one 17' truck.
Movers – If considering using a moving company to pack your belongings and move them to the new house while you're relaxing on the beach, PLEASE make sure to compare prices, read company reviews, and verify their insurance policy, and carefully review any clause related to damaged personal property. You want to be sure your items are covered. If the company is providing an estimate, please have them explain in detail how they determined the quote and what could cause the price to increase.
Furniture and Décor – When moving to the beach, you envision whites and pastels. You may not want to use your dark, masculine, wooden furniture that was perfect in your city home… so you go shopping! There are also those unfortunate times when furniture is damaged during transition, or just doesn't quite fit in the new home, therefore you are forced to purchase something new. If you are financially prepared, redecorating is fun! If you are not financially prepared, it can be super stressful!
Restock Your Pantry – When moving long distances, many times it is easiest to toss half eaten bags of chips, fruit, frozen meals, etc. It always blows my mind how much we spend on that first trip to the grocery store to fill your new shelves!
Vehicle – When moving to a new state, you will need to register your vehicle(s) and update your insurance policy to reflect your new residence within 30 days of arrival. Reach out to your insurance company so you are aware of any additional charges.
And most important, pizza and beverages for your friends and family that will help because no matter how much they love you, NO ONE enjoys moving J
Expenses Associated with Purchasing a Home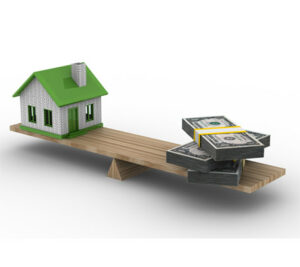 Many times we think one of two extremes: (1) 100% financing means zero money out of my pocket! or (2) I'll never have enough money to purchase a home! Neither are 100% accurate! Though there are several checks you will need to be PREPARED to write, there is the potential to be reimbursed! I will discuss that in another section. Below are a handful of fees/expenses associated with purchasing a home:
Down payment – There are tons of loan programs so make sure to speak with a Lender to determine which program is best for you. It is always best to know how much you will be required to put down in order to obtain a mortgage before beginning your home search. FHA requires 3.5% of the purchase price as down payment. One local Lender is offering a program that will take as low as 3% down. And the two programs families looking to save money favor are USDA and down payment assistance.… which equates to no down payment and 100% financing. (I will provide a more details on loan programs in another section of this guide.)
Inspections –Many local Lenders require a Termite Inspection. Prices range from $50 – 175. You may also choose to purchase well/water, septic, HVAC, swimming pool, or Radon inspections. For the most part, it is up to you, the buyer, which inspections you deem necessary to put your mind at ease. I ALWAYS encourage my clients to have a home inspection performed by a LICENSED Home Inspector. Locally, prices currently range from $400 – 650. Price is determined by age and size of prospective home.
Appraisal – ALL Lenders will require an Appraisal. In Wilmington and surrounding areas, the majority of appraisals range from $475 – 600.
Survey – Surveys are not a requirement of the Lender. If your property line is in question, or you are planning to install a fence shortly after moving, I suggest a survey. The sellers or a previous owner MAY have a survey on file so please check before spending the money.
Earnest Money – When submitting an offer on a home, the one question I receive every time is, "How much earnest money should I offer?" Unfortunately, there is no formula or set amount. Earnest money deposits range from $250 – 10,000…. Yes, I know that is quite a range! I suggest amount based on the demand and price of the home.
Due Diligence Fee – In North Carolina, due diligence is not a mandatory fee. If there are multiple offers and my client is determined to lock down the contract, I suggest offering the seller a due diligence fee. Again, there is no formula or set amount. Due Diligence fees range from $0 – 10,000 based on the demand and certainty of the home.
Closing costs – These include lender fees, attorney fees, taxes, insurance, recording fees, etc. To be safe, triple check with your Lender! If you'd just like an idea what to expect, calculate approximately 3% of the purchase price of the home. If you are paying cash for a home, closing costs would be much less expensive.