Cost of Living Index Comparison
The chart below compares the 2015 cost of living index for Wilmington, NC to other popular southeast retirement destinations and major US cities. The percentage values indicate the percentage of income recommended to be spent on goods and services. Data provided in this chart was determined by The Council for Community and Economic Research (C2ER).
 

Urban Area

100% Composite

Index

13% Grocery Items
29% Housing
10% Utilities
12% Transportation
4% Health

Care

32% Misc. Goods & Services
WILMINGTON, NC
100
109
91
114
102
101
103
Asheville, NC
102
103.7
103
109
97
104
101
Atlanta, GA
97
102.2
81
97
108
103
106
Baltimore, MD
88
113
55
107
104
100
97
Boston, MA
161
116.5
240
129
108
127
136
Charleston, SC
109
106.1
125
111
97
107
99
Charlotte, NC
94
101.9
83
99
101
95
99
Chicago, IL
103
103.7
97
106
112
104
105
Columbia, SC
99
104
95
109
98
94
99
Dallas, TX
106
96.8
119
105
102
106
99
Dare County (OBX), NC
102
107.4
160
93
112
115
104
Denver, CO
115
97.2
148
90
93
110
104
Greenville, SC
93
106.5
72
102
104
106
100
Hilton Head Island, SC
134
104.8
196
110
100
101
108
Houston, TX
98
83.5
107
94
96
99
97
Las Vegas, NV
99
103.3
94
90
102
105
102
Los Angeles–Long Beach, CA
164
110
280
111
111
111
105
Miami-Dade County, FL
119
107.6
144
101
112
111
102
Myrtle Beach, SC
87
107.5
60
114
94
98
98
New York, NY
168
120.5
275
131
112
109
120
Philadelphia, PA
96
115.9
61
127
106
103
116
Phoenix, AZ
99
102.5
94
102
96
99
101
Raleigh, NC
101
101
106
106
98
100
95
Richmond, VA
95
102.3
79
105
100
115
102
San Francisco, CA
243
116.4
515
94
110
114
121
Savannah, GA
83
97.2
55
107
97
95
93
Seattle, WA
154
107.7
252
92
106
119
110
Tampa, FL
90
99
72
94
104
95
98
Virginia Beach, VA
110
98.1
137
109
91
98
99
Washington-Arlington-Alexandria, DC-VA
154
112.6
255
114
108
102
101
Flood Insurance
Floods mean rising water. Knowing your building's elevation compared to the estimated height floodwaters will reach in a major flood helps determine your flood risk and the cost of your flood insurance. Flood insurance can range from $500 – 5,000+ per year. Technically, flood insurance works the same in North Carolina as everywhere else. However, we have a more waterfront properties than a lot of other cities, so flood insurance is relevant more often. Even so, the majority of properties are not in flood zones and not every property in a flood zone requires flood insurance.
Important points to be aware of:
If any portion of the property you'd like to buy is in a flood zone, ask the seller for a Flood Elevation Certificate. Elevation Certificates are sometimes included with the property deed. Your insurance company will require this certificate before they can give you a firm policy quote.
If there is no record of an Elevation Certificate, you will need to hire (for a fee) a land surveyor, professional engineer, or certified architect who is authorized by law to certify elevation information.
Building code requirements might change over time as flood risk changes and maps are updated. If you plan to remodel or rebuild, consider elevating to lower your flood risk, which, in turn, can lower your flood insurance rates and reduce the financial impact of the next flood.
Most flood insurance is made available through the Federal Emergency Management Agency. The most FEMA will pay on a flood insurance claim is $250,000.  That is notable if the value of the house (not including the land) is in excess of $250,000 because you would be responsible for the cost of damages exceeding that amount.
Is A Homeowner's Association (HOA) For You?
Ask two different homeowners what they think about living in a community with a homeowners association and you may see one of them scowl and another one smile. The difference of opinion on homeowners associations, or HOAs, depends on several factors, including individual personalities and preferences and the quality of the particular HOA. Rules and dues vary but, in general, homeowners who live in an HOA must abide by its regulations and pay a monthly, quarterly or annual fee that pays for management and maintenance of the community.
Community Appearance – Homes within an HOA must meet the standards set by the association or face a fine, so you're less likely to see unkempt lawns, peeling paint or a garishly painted house. Some HOAs have a design review board with the power to approve any changes to your home's exterior, and which establishes a color palette for exterior paint and trim. Many HOA's have rules about how many cars or even what type of vehicles can be parked on your property.
Low maintenance –Depending on the HOA, services such as trash and snow removal and lawn care are handled by the association, leaving less work for the homeowner. Typically, common areas are maintained by the association.
Recreational amenities –While not all HOAs have swimming pools and tennis courts, many offer a range of amenities such as a community center, walking trails, sports courts and playing fields reserved for residents.
Association management –If you have a problem with your neighbor's dog barking, loud parties or a dispute over a tree, you can ask the management to handle the issue rather than getting directly into a spat with the homeowner next door. For some buyers, the idea that a management association can tell you when you can put out a decorative flag or that you can't park your truck in front of your property is a deal-breaker. If you have a concern that something that's important to you, such as your ability to run a business from your home, could be banned by HOA rules, then be particularly careful to read all the regulations before you buy a home in a community with a homeowners association. This doesn't mean you can't buy at all within an HOA, but you'll have to find one with regulations that meet your requirements.
Regulations – HOA regulations are usually set by a committee or board of directors and then enforced by a paid management company or a group of volunteers. You can become involved with the HOA in order to have a voice in the decisions being made. Homeowners can request a rule change or an individual waiver, but there's no guarantee that your request will be granted.
HOA Fees – HOA fees vary and depend on multiple factors such as the amenities in the community and which services are covered by the fees. When you're buying a home, you need to compare HOA fees from one community to another based on what they cover. You may find that the HOA fee includes a gym membership so you can spend less on a private gym. You should also decide if you'll use the amenities you're paying for, such as tennis courts or a swimming pool. Keep in mind, however, that the presence of these amenities can add to your home's value, even if you don't directly take advantage of them.
Pros & Cons of Renting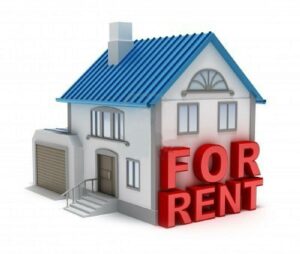 Below are the pros and cons of renting to help you determine if renting is best, or you are ready to make a purchase.
PROS
Lower initial investment. Renters usually have to place a deposit equal to the value of the first and last month's rent while home buyers need anywhere from five to ten times that amount in order to move into their new home.
Renters have fewer responsibilities and obligations with respect to where they are living.
Renters have more flexibility for future moves. Most rental agreements are short-term contracts, meaning if the renter wants to move, all they have to do is wait until their agreement is up and they can move unrestricted. Home buyers usually need to sell their homes prior to moving or be forced to cover two mortgages until their previous property sells.
Insurance costs are lower. A renter only has to insure their personal property, not the actual premises where they live. As a result, the cost for renter's insurance is significantly lower than homeowner's insurance.
Renters don't have to worry about property taxes.
CONS
Renting places restrictions on the renter. Renters often have to follow certain rules and regulations set by their landlords or property management firms. This can affect everything from their ability to own pets to the color they can paint their walls.
Money paid in rent does not go towards equity.
Renters must depend on their landlord to keep the property maintained. Depending on the landlord's commitment to property and financial resources, that may or may not be to the renter's standards.
Renters more often have to deal with certain challenges like noises, odors, and attitudes of their neighbors, who usually live in very close proximity either above, below, next to, or across from each other.
Your rent commonly increases when your lease is renewed. With a fixed rate mortgage, the principal and interest payments never go up.
Your rent payment is not tax deductible. The interest portion of your mortgage payment could be tax deductible.
Property Taxes
Tax bills are mailed at the end of August and are due December 31.  If you purchase a property between September 1 and December 31, your Attorney will collect prorated taxes from both the buyer and seller and add to the closing costs. After closing, he will send the current year payment to the county.  Otherwise, the seller credits the buyer for taxes covering the part of the year they owned the property and the buyer pays the full tax bill when due .
Tax amounts paid for previous year are easily verified prior to viewing the home. County taxes range from $0.485 in Brunswick, $0.574 in New Hanover, and $0.685 in Pender, per $100 of your home's value. If living within the city limits, you will have an additional tax. Your Lender will need to know the amount of annual taxes when calculating your monthly payment.
EXAMPLE: A $200,000 home in New Hanover County that is outside of the city limits would pay: 200,000/100 = 2,000 x 0.574 (tax rate) = $1,148/annually or $95.67/month
Wind & Hail Insurance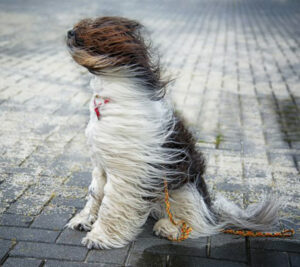 In other parts of the country, you may find wind and hail coverage included in your general homeowners insurance policy.  For the most part, it is not included here.  If you are financing your home purchase, your lender will require you to maintain wind and hail coverage.  WARNING: it is not cheap!  It is common for policies to cost between $1,200 – $8,000 or more per year, depending on location and the value of your home.