Need To Sell Your Home?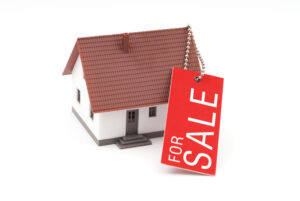 LET ME KNOW!!! No, I do not list homes however, as an Exclusive Buyers Agent, I only work opposite listing agents so I am well aware which agents work hard for their clients, and which agents throw their clients under the bus during contract negotiations. I am happy to refer you to a listing agent that I know will take care of you. If you are selling out of state, no worries! I will reach out to my national network of Exclusive Buyers Agents to see who they recommend in your area.
Research Lenders
When you buy a home, you're in it for the long haul. As with Real Estate Agents, Lenders are NOT one size fits all! You'll have a mortgage payment for 15, 20 or 30 years, after all, so it's smart to shop around to find the best Lender out there that meets YOUR needs.
Finding a mortgage lender involves more than just getting a good interest rate. You want to work with the quality companies that are staffed by professionals who will guide you through the process.
There are all kinds of mortgage lenders — neighborhood banks, big commercial banks, credit unions, and online mortgage lenders. Picking the right lender or broker to work with can be tricky. This is where homework and a lot of patience come in to play. Below are a handful of questions you'll want to discuss your potential Lender:
How do you prefer to communicate with clients — email, text, phone calls or in person? How quickly do you respond to messages?
How long are your turnaround times on preapproval, appraisal, and closing?
Principal and interest payments on a mortgage aren't the only costs of homeownership; you should ask your lender about other costs such as estimated closing costs, points, loan origination fees and transaction fees — and ask what each fee includes. If you are unsure of something, ask the lender for an explanation. ALWAYS make sure to read the fine print.
Will you waive any of these fees or roll them into my mortgage?
What are the down payment requirements?
Have Your Loan Documents Ready!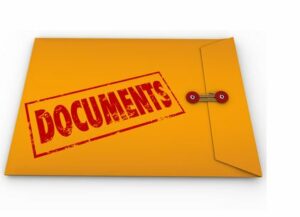 Having documents and information ready for your Lender eliminates MUCH unnecessary frustration. Below is a list that the majority of Lenders will require:
Debts – Have knowledge of our current debt load (monthly payments and balances)
Assets – Have knowledge of all assets/gift monies/equity in current home that will e used for down payment and closing costs
Paystub – Most recent year-to-date, documenting at least 30 days of income, showing employer name/address
Unemployment Income – Most recent two years 1099-G
Self–Employed or Commission or Rental Income – Most recent tow years Federal Individual Tax returns (signed complete returns)
Rental Income – Current lease or rental agreement(s)
S Corporation, Partnership, Corporation Income (K1) – Past two years Federal Business Tax returns (signed complete returns)
Self-employed – Year-to-date profit and loss statements and balance sheets
Employed by a Family Business – Two years Federal Individual Tax returns or ca copy of the Business Tax return (signed complete returns)
Social Security Income – 1099R and Benefits Verification Letter for most recent year
Pension/Retirement Income – Annual Benefits Statement, 1099R, and current monthly statement
Social Security and Pension/Retirement Income – Last three months bank statements (if not deposited in an account at CCU)
Divorce Decree or Separation Agreement – Copy of signed and recorded court order showing responsible party obligations to assets, debts, marital residence, child support
Alimony, Separation Maintenance or Child Support Income – Copy of the signed and recorded court order, reflecting payer's obligation for the previous 12 months, and copy of statements showing deposits 12 months
Property Taxes – (if keeping current home or own other properties) Copy of most recent Town/County, School and City/Village tax bills for all properties owned (Unless you currently have an escrow account with CCU for all properties)
Homeowners Insurance – (if keeping current home or own other properties) Declaration page (policy #, agent, phone #, coverage, annual premium, due date) for all properties owned

Mortgage Loans 101
The introduction to home loans is kind of like looking under the hood of a car. Lots of belts, hoses, metal and plastic, that only the true experts understand their purpose. However, knowing a little something about the types of mortgages out there will help you get the best terms you can on the largest purchase of your life.
Conforming vs. Non-conforming Loans
Conforming Loans A.K.A. In the Box Loans
The government-sponsored entities that drive the home loan market are known as Fannie Mae and Freddie Mac, or "Fannie" and "Freddie" as I like to call them. These behind-the-scenes organizations provide a secondary market for mortgages allowing lenders to package loans into investment bundles and sell them. This allows lenders to have stable cash flow so they can write new loans and get more qualified buyers into more homes. Fannie and Freddie are legally bound to purchase various mortgage loans under a certain value. The Federal Housing Finance Agency sets the national conforming loan limit. So, to get a conforming loan, you'll want to buy a house that puts you under the conforming loan limit in your area. A conforming loan usually offers a lower interest rate and lower fees. Lenders like them because they can sell the loan, which frees up capital and lets them make more loans.
Nonconforming Loans
Nonconforming loans are loans that aren't bought by Fannie Mae, Freddie Mac, FHA or VA. The reason is typically higher loan limits and the major investors don't purchase these bigger loans. The good news is they typically come with similar rates to any other loan. Your debt to income (DTI) ratio has to be a lower than it would be on a regular loan. Plus, a lender may require additional documentation due to the size of the loan.
Below are the most common types of loans. Please know there are TONS of programs (1031 Exchange, Reverse Mortgage, etc.), but these are the basics:
Federal Housing Administration (FHA)

Government backed loan
Provide fixed-rate and adjustable-rate financing with down payment options as low as 3.5%
May allow you to use a gift or grant for all or a portion of down payment and closing costs
Require less upfront cash, but you will have to pay FHA mortgage premiums
Available for all income levels
USDA

100% financing for primary residence only
Backed by U.S. Department of Agriculture
For rural and suburban areas only (must verify property is eligible on USDA map)
Combined household income level cannot exceed a designated amount for your area
May allow you to use a gift for all or a portion of closing costs
Reduced mortgage insurance premiums, and feature below-market mortgage rates
Department of Veterans Affairs (VA)

VA loans provide financing for veterans and other borrowers who meet the eligibility requirements of the VA program.
Offer low- and no-down payment options, and do not require monthly mortgage insurance.
Allow closing costs to come from a gift or grant.
Require a one-time VA funding fee that can be financed into your loan or paid in cash at closing.
You can get VA financing for your primary residence only.
Conventional

A conventional mortgage is offered by a bank and is not insured by the federal government
Since it is not a government backed loan, qualifications are more strict
May require a higher down payment (5-20%) or a lower debt to income ratio
The interest rate that you pay is based on the prime mortgage rate and your credit score
Reasons You Might Go with a Fixed-Rate Mortgage (FHA, VA, USDA, Conventional)
You are risk-averse and don't want to stay up at night worrying about your mortgage rate rising.
You can't handle a larger monthly mortgage payment if your mortgage rate adjusts higher.
You plan to stay in your home for the long-haul and pay off your mortgage.
Mortgage rates are low so that locking in a fixed-rate now will save you money long-term.
Reasons You Might Go with an Adjustable-Rate Mortgage (FHA, VA, Conventional)
You don't plan on staying in your home for a long time (you may move or upgrade).
You think mortgage rates may hold steady or drop in the future, allowing you to refinance to a lower rate later on.
You don't want to pay off your mortgage because you think you can do better investing your money elsewhere.
What is Private Mortgage Insurance (PMI)?

For most homebuyers, the biggest financial hurdle when purchasing a home is the down payment! When you make a down payment of less than 20% of the home's value, Lenders will require you to carry private mortgage insurance, or PMI. The mortgage insurance policy protects the lender from losing money if you end up in foreclosure. You can speed up the cancellation of mortgage insurance by keeping track of your payments. Once the loan balance reaches 80% of the home's original value, you may ask the lender to discontinue the mortgage insurance premiums.
PLEASE NOTE: Recent FHA-insured loans require payment of mortgage insurance premiums for the life of the loan. FHA mortgage insurance premiums cannot be canceled. Instead, you have to refinance the loan.
Beginning your home search
Begin Your Home Search
There are so many things to consider when beginning your home search. Of course the basics: price, bedrooms, bathrooms, yard/lot size, etc., but how about the number of garage spaces needed? Or you have a 40' RV or boat that you refuse to park in a lot? Knowing these things before searching for homes will eliminate much frustration for you, the buyer. No need to waste time falling in love with homes that do not meet your needs.
Which is MOST important to you?
Convenience (I HAVE to be near specific stores, theatres, etc.)
Location (I HAVE to be in a specific area, near an attraction, water, etc.)
Large lot/land (I have animals or privacy is most important)
Best bang for your buck (I don't care where the home is located, I want the best house for the money I have to spend)
The easiest way to guarantee you've thought this through in detail, and for me to find THE home for you, is to complete the Client Questionnaire. You do not have to answer every item on the list but, the more information I have, the easier it will be to identify properties that could be a great fit for you. Let's get this party started!!!
Who Pays the Buyer's Agent's Commission?
As an Exclusive Buyers Agent, I am always looking for ways to help my buyer clients! Any property listed in the MLS (Multiple Listing Service) by another agent will include the Buyer's Agent's commission to be paid by the SELLER. Once we begin your home search, if we identify a FSBO (For Sale By Owner) as a home you're interested in, I will reach out to the seller BEFORE taking you to view the home. Most sellers are willing to compensate the buyer's agent! If the seller is not willing to cooperate, then we discuss next steps. Don't worry, I'll look out for you!